Smart Robots: Technology that Enhancing the work Process
---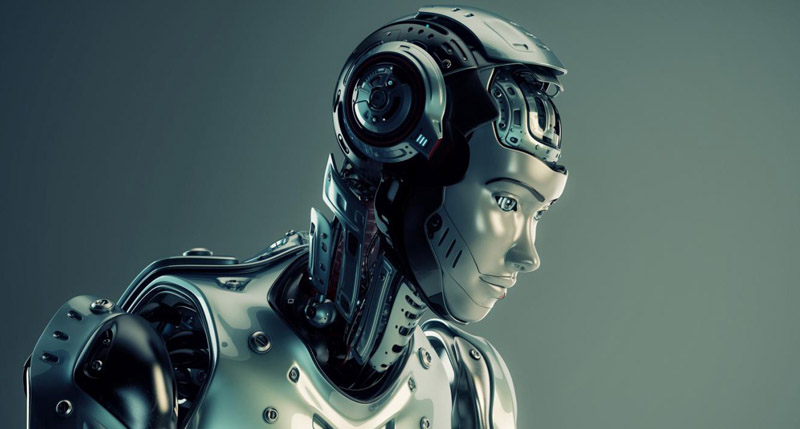 ---
---
Concept of Smart robots
Smart robots can be considered as those systems which are in-built with artificial intelligence (AI). These robots have the ability to learn from the environment, surroundings, and experience. These machines have the ability to show intelligence like that of a human without being completely programmed. They are integrated with high-sensitive sensors to observe the surrounding environment.
Smart robots and other intelligence machines can automate or augment the number and kinds of tasks. Smart robots are capable of not only manual work but cognitive tasks. With the growing popularity and technological advancements, we can say that robots and other intelligent systems will take over the majority of jobs presently done by humans.
End-users of the Smart Robots
Industrial segment
We can expect that the industrial segment will procure the highest growth in the industry. This is owing to the increasing adoption of smart robots in manufacturing facilities. Smart robots offer many advantages like they expand the production ability, enhances workplace safety, reduce labor costs, and increases quality. These factors will push the various end-users to install smart robots in the upcoming years.
Professional Application
Fields such as inspection & maintenance, field & agriculture, public relations, logistics management, industrial, healthcare assistance, defense and security, law enforcement, and others come under the professional segment. The major factor fuelling the demand of the segment is the huge demand for smart robots in the defense and marine sector so as to shield the border of a nation.
Healthcare
We expect a complete transformation in the healthcare industry by deploying smart robots. Rather than visiting a primary care physician who will offer us a check-up with a stethoscope, we will have smart robots carrying out these tasks. They will be capable of interacting with patients, monitor their conditions, and assess the need for further appointments.
Pharmabotics will lead to massive changes. They will act like ATMs for medicines, so we can receive the medication we require while eliminating the discomfort of talking to a stranger about our health conditions.
Reasons for the massive growth of Smart Robots
The increasing integration of IoT in robots for cost-effective predictive maintenance
With the use of the Internet of Things (IoT), digital networking of various machines, robots, and systems are deployed to establish integrated smart processes. Predictive maintenance is capable of predicting potential issues even before they occur. An IoT-integrated solution permits storing of terabytes of data and running machine learning algorithms on several computers combined with predicting possible hazards and identify when industrial devices could breakdown, thus assisting in predictive maintenance.
Data like heat and voltage from various sensors in a robot are garnered in the cloud, and then the data is analyzed with the help of machine learning (ML) algorithms.
Increasing use of industrial automation
Several industries such as automobile, manufacturing, healthcare, and construction are increasingly deploying industrial automation. Due to this, the deployment of smart robots has been increased as they are highly stable and accurate in performance. The main reason for such deployment is to have top-quality and safeguard workers from injuries that happen from machine faults. In the production and manufacturing aspect of the industry, smart robots are deliberately used to move materials and carry out several programmed tasks.
Robots perform perilous tasks that enhance the safety of workers along with efficiency in the construction industry.
Future of Smart Robots
Even as smart robots will play a key role spanning across several industries, the gaps between artificial intelligence, robotics, machine learning, and deep learning continue to reduce. Increasing integration of these technologies will expand operational efficiency. The International Data Corporation (IDC) recognizes robotics as one of the six innovation accelerators that are changing the manner in which work is done. This factor is boosting digital transformation, creating digitized organizations, and new revenue streams.
In 2018, engineers from MIT and Princeton University have created a robotic system that will offer a hand in household chores and help in other picking and sorting tasks, from arranging products in a warehouse to clearing waste from a damage zone.
Summing Up:
Robotics is a revolution of this century. The growth of robots into "smart" machines and systems will provide opportunities, although, challenges will have to be overcome. Smart robots are capable of communicating with users and operate as intelligent devices in a co-operative manner in the same work environment.
Robots are smarter, more precise, and more profitable. Artificial intelligence is still to reach its full potential, but as it progresses, so will robotics. There is a wide-scale usage of smart robots in industrial, commercial, and residential applications. Further, smart robots are deployed in various sectors such as healthcare, retail, automotive, manufacturing, and process industries.
The Global Smart Robots Market size is expected to rise at a market growth of 27.2% CAGR during the forecast period.